Open iT OSCARS solution enables SaaS, PaaS, and DaaS providers and software vendors to seamlessly implement usage-based invoicing across a range of software deployment scenarios, from single to global sites and from on premises and the cloud.
The solution is compatible with the vendor's existing licensing mechanisms and integrates easily with existing order and billing systems for revenue recognition. It helps software publishers and SaaS providers as well as cloud partners deliver usage-based charge-back model that is secured, easily integrated and ensures a positive experience for their customers. It is developed through the company's proven experience in creating software for collecting usage and billing systems in a cloud and non-cloud environment. Teaming up with highly sophisticated software vendor such as ANSYS, Open iT levels up in providing unmatched flexibility for PPU (Pay-Per-Use) agreements.
Targeted to software publishers and SaaS providers as well as cloud partners in delivering a usage-based chargeback model that is secured and easily integrated ensures a positive experience for their customers.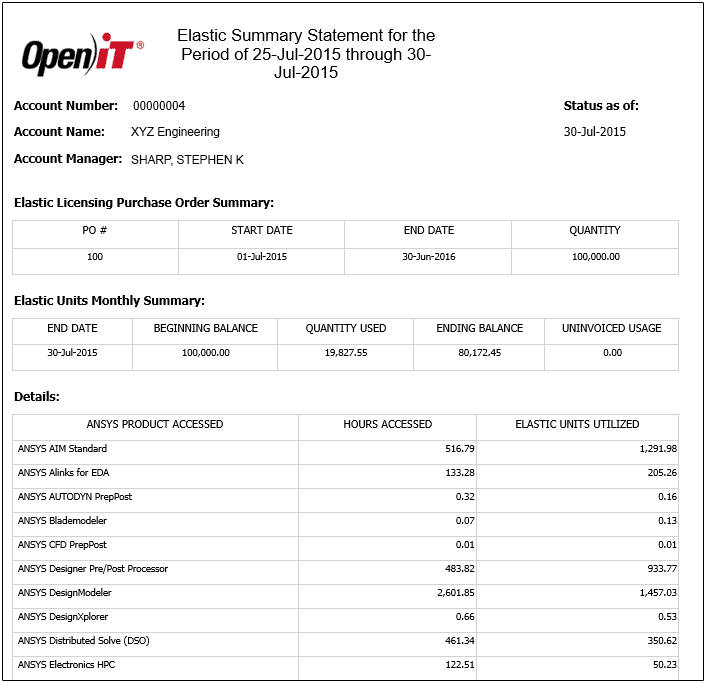 Invoice Report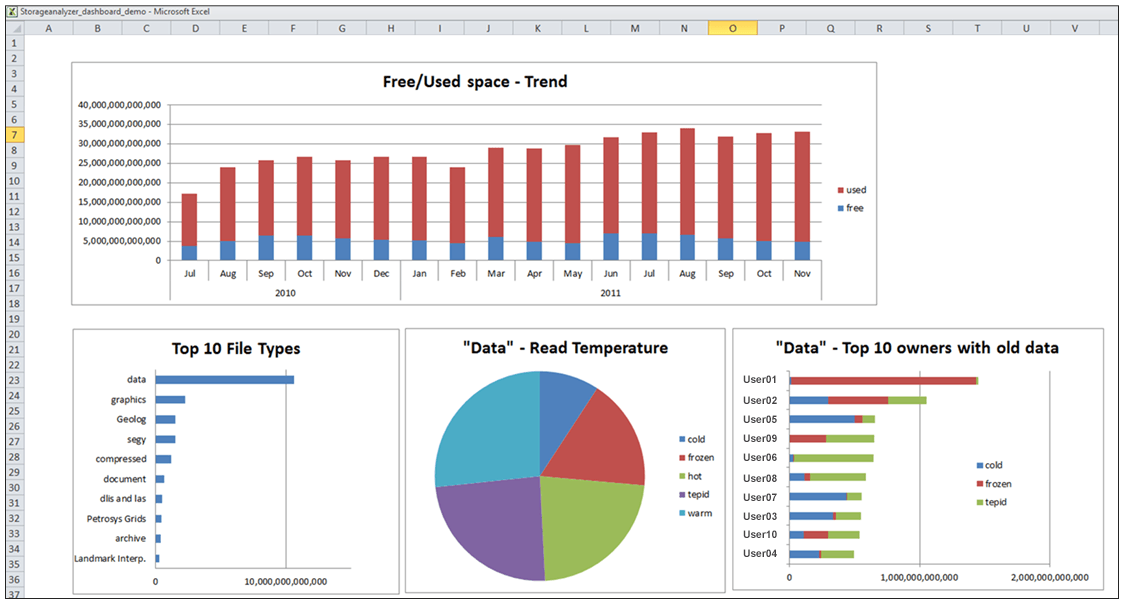 Storage Report
Implemented across a flexible architecture design for robustness, speed, safety and reliability; the OSCARS is characterized by the following features and benefits:
Benefits
Customers experience a truly usage-based chargeback model
Provides flexibility for PPU (Pay-Per-Use) agreements.
Effectively regulate usage control across enterprise
Promotes accurate budgeting
Helps business leaders make well-informed decisions on licensing purchases
Reduce software costs and eliminate idle applications.
Features
Data is cached locally and only deleted after it is confirmed as transferred to the server working both for online as well as offline devices. Data is stored in close-to-raw format before being processed, so it can easily be reprocessed in case of configuration, organization or format changes.
Uses proprietary data warehouse technology to achieve speed and reliability.
Combines usage info from different data collectors. The system can report based on close-to raw usage information, or processed using mapping from the vendor's price book.
Can provide reports for single users, customers, or a comprehensive overview.
Direct invoice relevant feature usage metrics. Hardware usage metering is up to OS level.
In-depth usage metric details --for drilldown and auditing purposes
Support for various License Server and License Server location
Includes special agents for process meter
OSCARS comes in three (3) editions:
OSCARS Pro – collects all the relevant metrics, process it and forward the processed data to the cloud provider
OSCARS Enterprise – collection is the same as PRO but additionally, it provides an Analytics dashboard for the end customers allowing them to view their usage online. It can generate daily reports, near to real-time reports, plus internal alerts for certain unexpected events (over usage etc.) are available.
OSCARS Enterprise Plus Billing – Additionally providing the invoices and billing module. Enhanced features include:
Usage by the customer is calculated according to the contract, and the resulting billable amounts are supplied to the cloud provider's invoicing system or sent directly to the customer.
Periodic usage statements are delivered to the customer.
Internal analysis and reports for sales, product, and program staff are available.