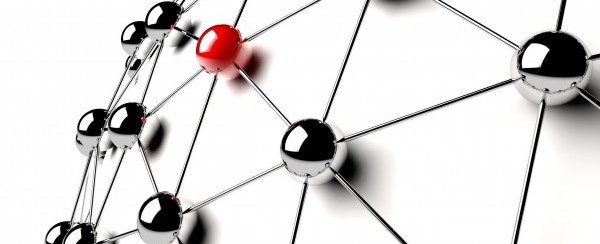 These days, many applications are distributed across a network, either via LAN or over the Internet, and already utilize a technology for these applications to talk to one another. These applications are known collectively as a "distributed system". This software system communicates and coordinates its actions by passing messages, which allows for concurrent programs to be controlled and synchronized. However, the reliability and performance of message passing is greatly dependent on the scale and complexity of the network environment. An efficient system should be able to handle thousands of concurrent connections and continue to work properly without the load affecting the speed of the operation.
The most critical operations of today's businesses depend on these connected codes, programs and applications. Failure or disruption of business operations can mean revenue loss, extra expenses, reduced profits and loss of customers. It is vital for applications to have a messaging system that can deliver high performance. There are a number of messaging technologies already available, but one that has been making a buzz in the IT community due to its simplicity and performance is ZeroMQ.
ZeroMQ, also known as ØMQ, 0MQ or ZMQ, is a messaging library, which helps build distributed systems. But what sets ZeroMQ apart from other messaging technologies?
First of all, as noted above, ZeroMQ is a library and not a complete message-oriented middleware. Simply put, this library may be used to design a flexible and versatile messaging system. Using this kind of technology usually mean additional development and maintenance costs, but surprisingly, ZeroMQ is also very simple to use. It automatically handles all the socket implementations. It connects codes from different languages on any platform and allows the freedom to encode a customized message, which provides developers the freedom to focus more on building applications rather than dealing with socket manipulation.
For businesses though, it is not the simplicity of this technology that makes it really stand out among other messaging technologies, but the reliability and performance it can deliver. ZeroMQ is designed for extreme optimization and it is significantly faster than most messaging systems. Having thousands of concurrent connections sending thousands of messages all at the same time could make a system run slow, messages can get lost and cause applications to freeze or crash. ZeroMQ can handle thousands and thousands of connections, all the while ensuring that parts of these messages do not get lost. Messages will be delivered exactly as they were sent and will be received in order.
What happens when we lose connection? Loss of connection would usually mean a breakdown in the system, but ZeroMQ boasts of supporting "disconnected" operation. Other messaging systems rely on a central message broker where all messages pass through. ZeroMQ follows a brokerless design, so there is no single point of failure and these brief connection failures are handled by ZeroMQ queuing. Messages will pass through a queue, so that messages sent to disconnected clients can receive it once they are reconnected.
To sum it all up, ZeroMQ is simple, fast and reliable. It greatly minimizes the difficulties of communicating between applications.
Since Open iT is always on the lookout for new technologies that will make its products better, ZeroMQ is utilized in the upcoming Open iT LicenseOptimizer version 7.0. LicenseOptimizer is a tool for monitoring applications and disabling or freezing applications that have been idle for a defined period of time. When licensed applications have been frozen, the license can be released to be made available for other users or applications that need it. LicenseOptimizer is one of the Open iT tools that helps in license usage optimization and software cost reduction. With the ZeroMQ technology, LicenseOptimizer is smarter, faster and more reliable.
To learn more about LicenseOptimizer and the whole Open iT software metering and optimization solutions, click here.