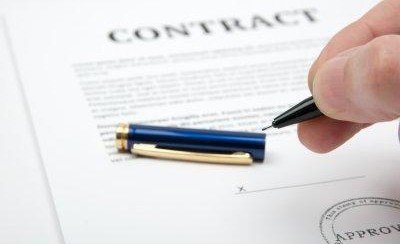 Paying for IT you don't use is bad business. Binding up costly resources can slow down your entire organization, meaning you get less IT out of every dollar spent.
With software constantly evolving at such a fast pace, it is important for the CIOs to take proactive measures to ensure compliance with their software license assets. Software purchasing blunders is a costly mistake, take for example what happened with the "Dept. of Veterans Affairs recently who purchased 400,000 licenses for Symantec's Guardian Edge encryption software, leaving more than 84 percent of those licenses—worth about $5.1 million, including the maintenance contracts for them—uninstalled.[i]"
These issues are unlikely to occur when organization reinforces negotiations of a better software license agreement. Dealing with SLAs is no easy task; as there are numerous monetary, practical and legal issues involved. The need to be aware of the key terms and clauses, building advantages and working on cost savings into the contract is fundamental. And, to entirely sweep fortunes on application cost savings is engaging into a global/enterprise license agreements instead of purchasing software license per user.
Before affixing your signature on that bargain, here are some general tips on how you can increase your negotiating leverage when it comes to getting a better software licensing agreement:
Identify your software needs. Look before you jump, especially when you're about to change into a new technology. Know exactly what the company needs and steer a well-defined purpose of every particular software package alongside a close estimate of the number of licenses that is actually needed.
When a company decides to adapt into a new business technology, consider buying a limited amount of license for a specific application. Then, use software usage monitoring tool during post-implementation to measure the application's effectiveness and productivity loss during transition.
Understand the definition of terms. Do your homework and learn those unfamiliar terms on the contract. Probe at once, make queries upfront so that something peculiar is never left unclear. 
Have a legal counsel review. It is also advisable to have someone from your legal department to review the contract for you. Involve them early on the process and provide all the needed documents to avoid any repercussions.
Negotiate the price. You can get discounts and tame maintenance costs by revisiting old software contracts. You can also get more savings when negotiating Enterprise License Agreements by using software usage monitoring tool to measure and calculate true global concurrency of license usage and produce accurate software reports across an entire organization.
Signed, sealed, delivered, it's yours, make sure you keep it. After signing an SLA, demand a signed copy from your technology vendor right away. Always make sure you have the signed copy so that if something unexpected happens, you have documents to back you up.
Get an enterprise-wide view of how/when/by whom costly IT resources such as software licenses, disk space, CPU and workstations are used throughout your global offices. Then prioritize and optimize, automatically.
Increase your negotiating leverage with software usage monitoring. Schedule a live demo and see how global license usage reporting works and how it will save you more money.
[i] Gallagher, Sean (thepacketrat). "Dept. of Veterans Affairs spent millions on PC software it couldn't use." 22 Oct 2012, 7:47 a.m. Tweet.