Open iT Analyzer for ANSYS Software helps ANSYS users manage their resources investment and ensures maximum utilization and ROI of these valuable assets.
It provides a rich set of enterprise-wide software usage reports and powerful real-time views of current usage so managers can easily see how their IT assets are being used across the organization.
Open iT offers two editions, Analyzer for ANSYS Software Professional and Analyzer for ANSYS Software Enterprise, described below. Both editions are available On-premise and as a Cloud-hosted solution.
Open iT Analyzer for ANSYS Pro is a powerful tool designed to deliver accurate and reliable ANSYS usage monitoring and reporting to give managers an overview on how their engineering simulation software are being used across the organization.
Analyzer for ANSYS Pro is intended for IT managers, System Administrators or CAE users who need to create usage reports per user, per product or per group through a simple yet effective reporting interface.
Real time Monitoring
Provides a centralized view of all ANSYS license servers, enabling IT managers to get a top down view of their current license utilization. Analyzer for ANSYS Pro gives access to usage data by user and by product license.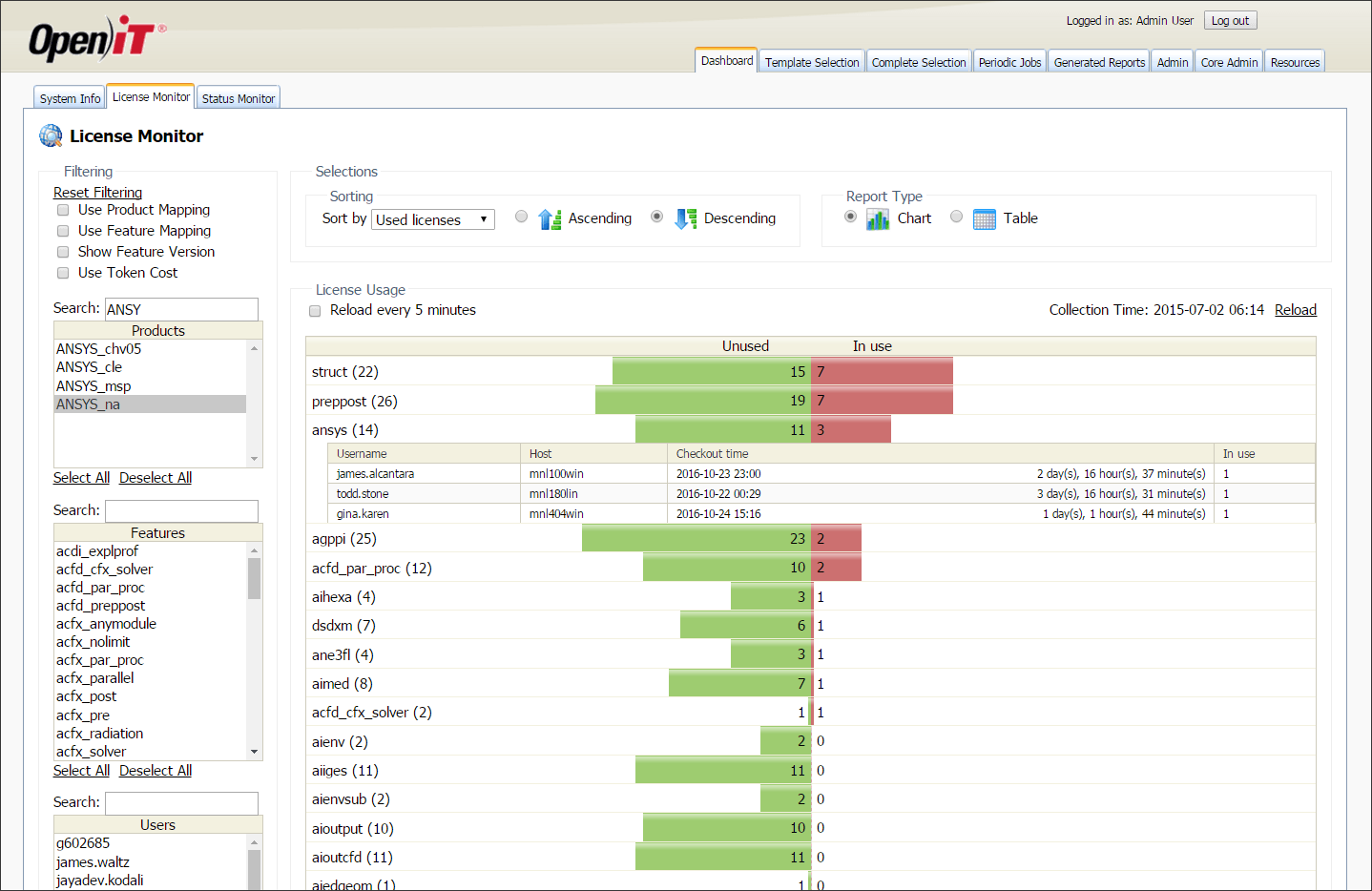 Reporting
Analyzer for ANSYS Pro offers rich on-demand and automatic report generation. Standard report templates are available out of the box for instant reporting while scheduled reports are added to a queue and are generated automatically, at configurable intervals and run periodically such as daily or monthly.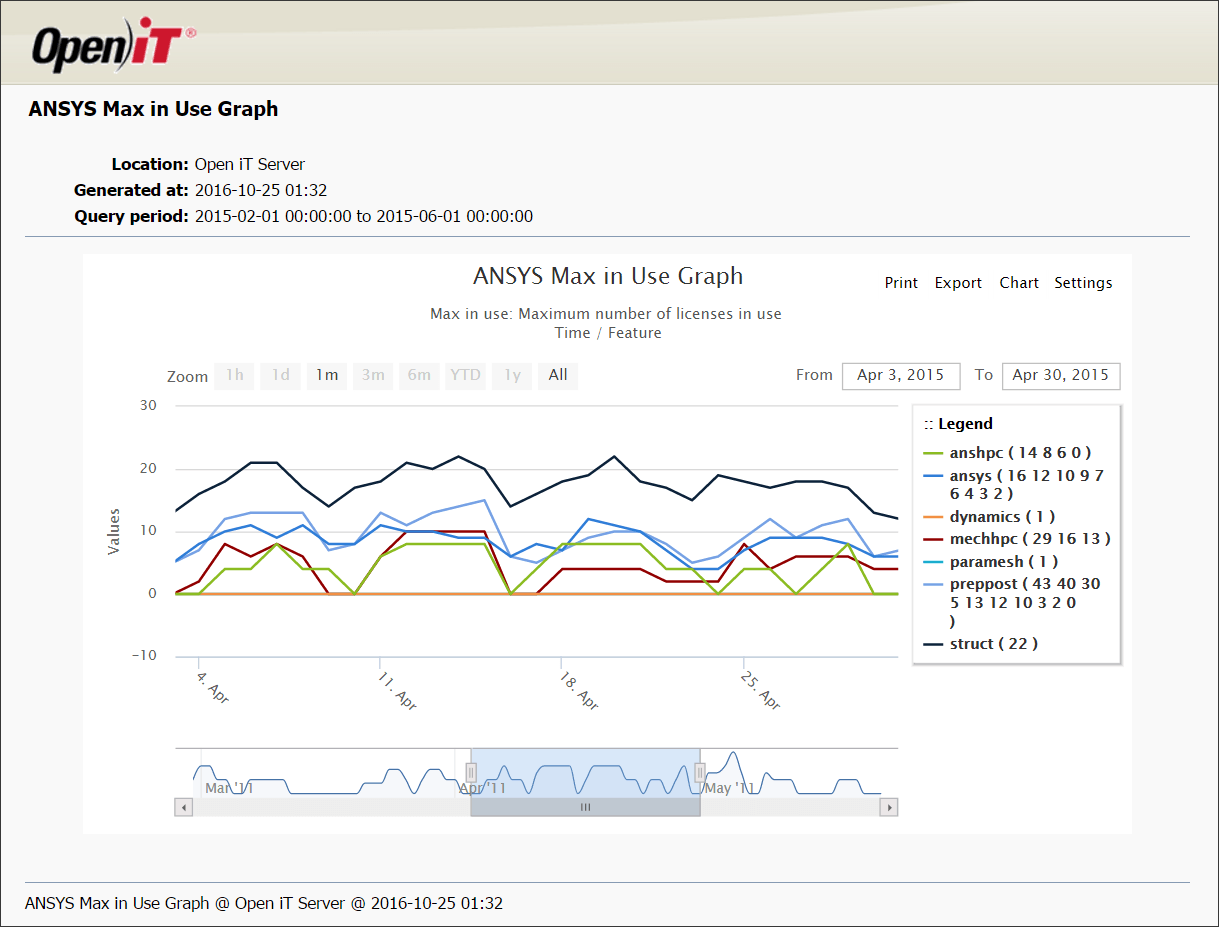 Pay-per-Use and Chargeback Process
Generate reports grouped by user groups, departments or cost centers as basis for cost allocation based on actual usage.
Analyzer for ANSYS Enterprise is a powerful solution designed to deliver accurate, efficient and reliable usage reporting and monitoring. It is designed for medium to large enterprises with matrix management that needs advanced analysis of data.
This is preferred solution to meet complex reporting requirements, to ensure compliance, to be able to integrate enterprise data sources with global usage metrics, to be able to perform advanced invoicing for supporting chargeback mechanisms and more.
Centralized and Real-Time License Monitor
It provides a complete and real-time view of ANSYS license usage on all license servers. It monitors current ANSYS software usage with a simple point-and-click navigation. Drill down to features and license details that contain information such as the user ID and hostname, and see the last time the license was checked out, how many licenses are checked out, and the duration.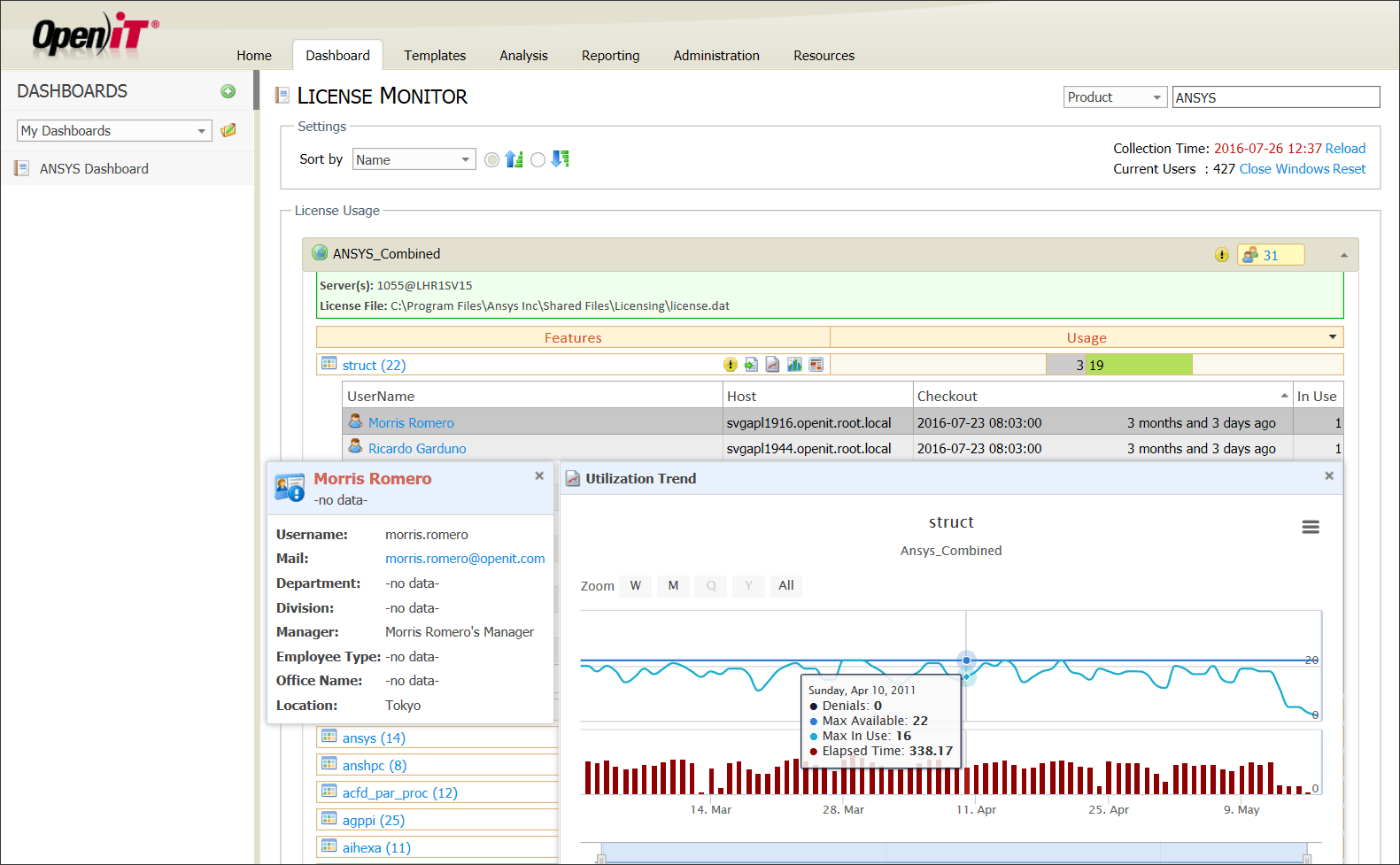 Customizable Dashboards
The dashboard can be personalized according to the requirements of the enterprise.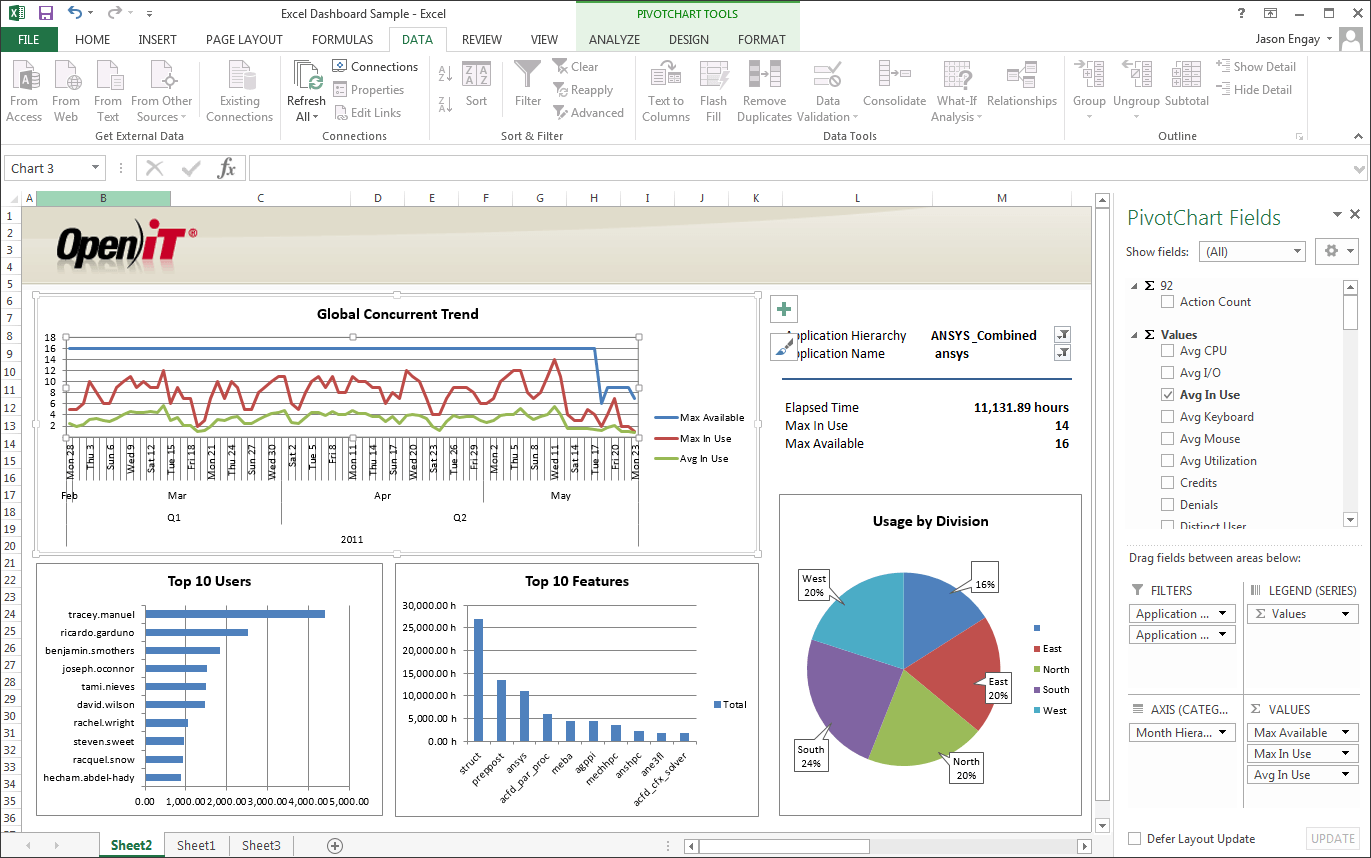 Flexible Reporting
The Enterprise version has inherent extended flexibility to create new types of reports exactly the way enterprises want.
Exportable Reports
All reports generated can be exported into different formats for easier analysis.
Automated Invoicing and Chargeback Process
Only the Base Enterprise version provides an automated solution for Pay-Per-Use and Chargeback.
AD/LDAP Integration
Enterprises can utilize their existing authentication for users. A role can be linked to one or more AD user groups or specific AD users' accounts.