Optimizer for SAP® Licensing is a powerful and complete solution to effectively control an organization's SAP license usage and efficiently manage SAP licensing costs.
Optimizer for SAP Licensing simplifies the complexities of SAP licensing and provides an enterprise-wide overview of all SAP license usage, including human and machine users with varying license types and authorization roles. It provides quick ROI by first assessing the current situation in an organization's SAP environment and identifying immediate opportunities for license optimization and cost reduction. It tracks indirect access, monitors software engines and maintains ongoing controls and policy enforcement to ensure compliance in preparation for audits. It helps in the classification of users to the right license type by inspecting user behavior and consolidating employees' activities effectively.
Optimizer for SAP Licensing offers a host of key benefits and features.
Accurate and Detailed Usage Reports per System
Inactive user accounts that can be closed
List of users with low activity
Misclassified test accounts
Duplicate user accounts
Suspected accounts used for indirect access
Activated software engines and their current values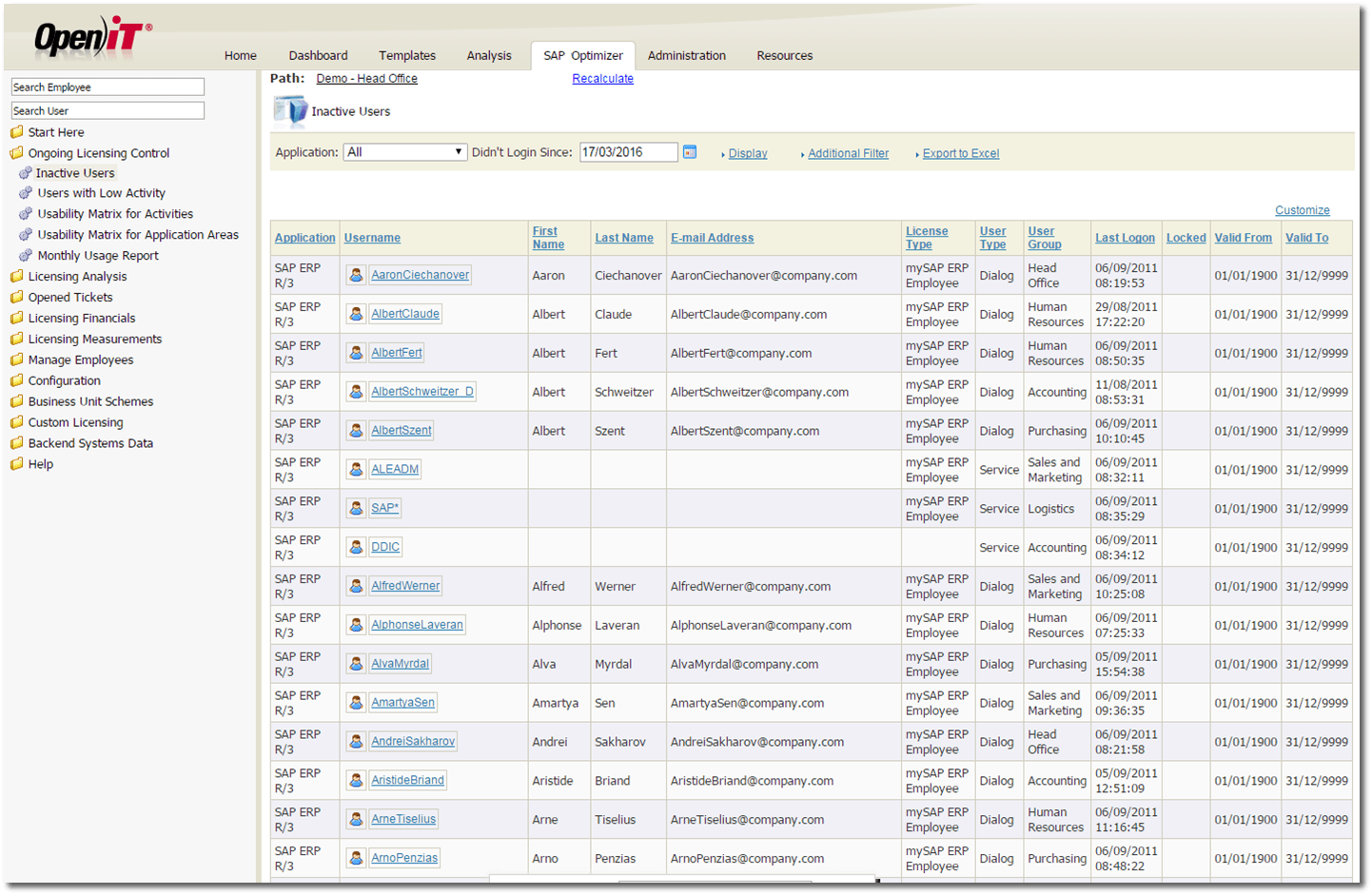 Interface display of Inactive Users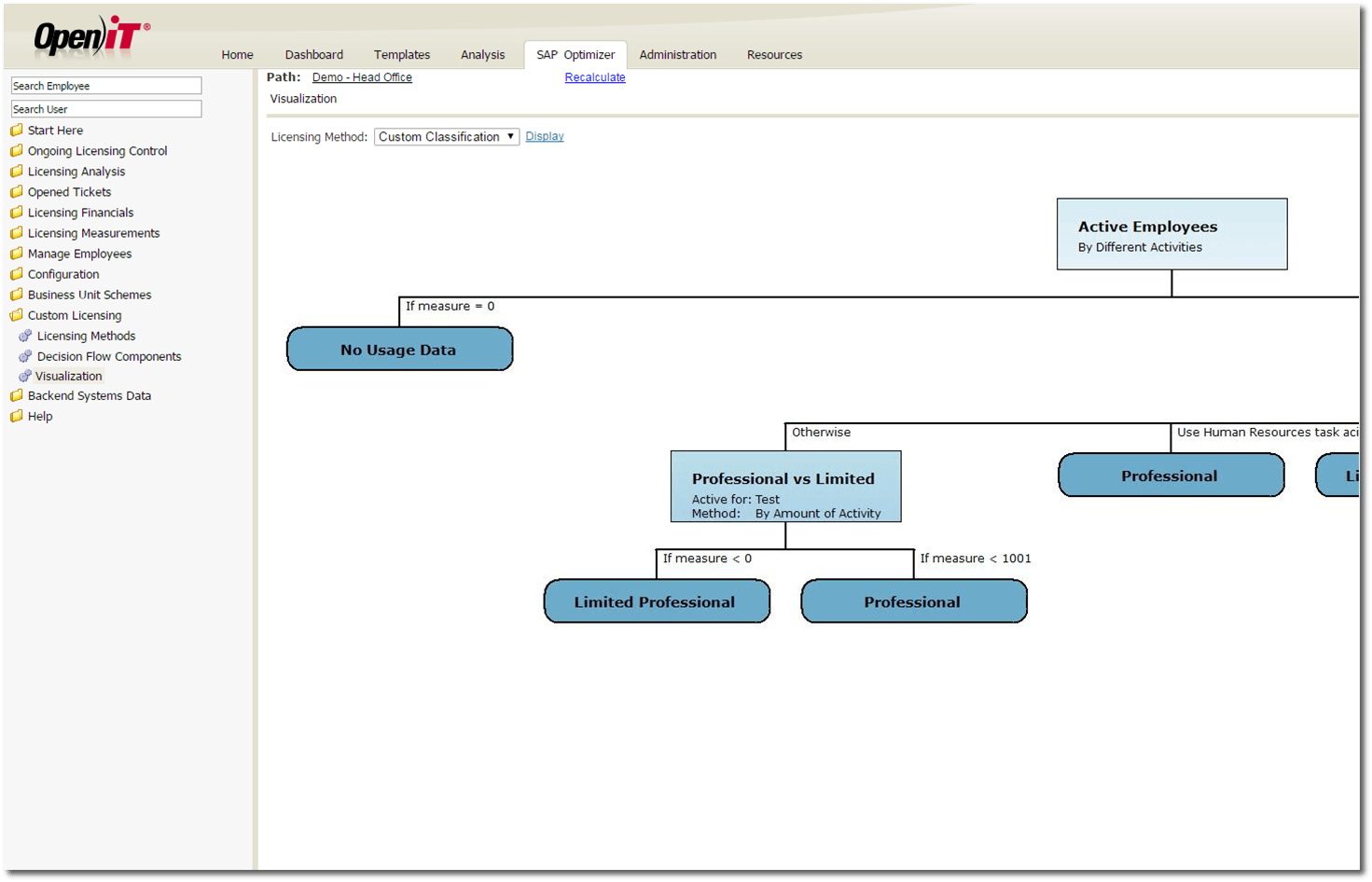 SAP Licensing Decision Flow
Identify Immediate Opportunities for License Optimization
Detect idle or unused engines
Determine the appropriate measurement for various engine types
Notify when an engine reaches 90% usage to ensure compliance to contract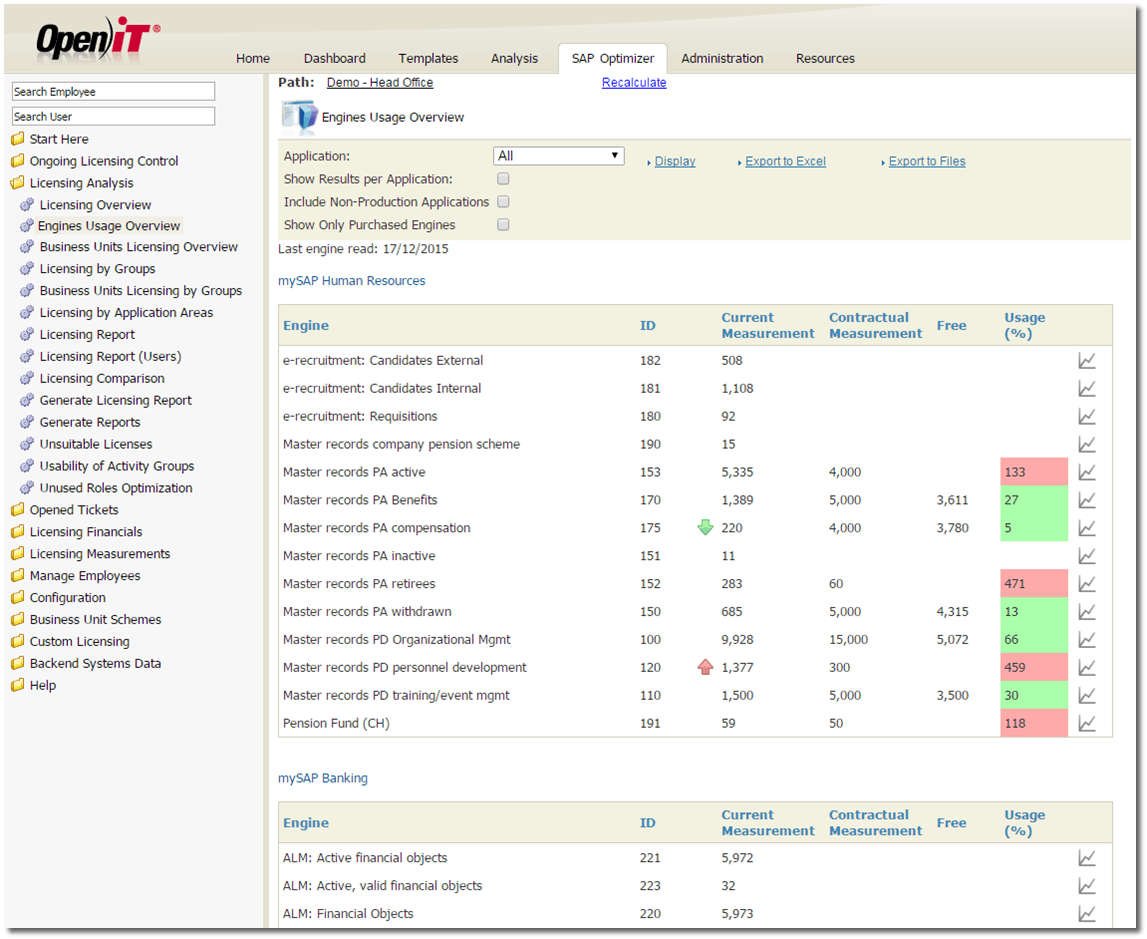 Engines Usage Overview
Automatic Analysis of Usage Compared to Licensing Agreement to Ensure Compliance
Detailed audit reports for each user with current and optimized license classification
Detailed log of changes
Identifies new users and classify them automatically to the license types that best match
Preserves a clear licensing policy over years
Tracks licensing inventory
Periodically inspects unused, rarely-used, low-usage and duplicate licenses
Cost Comparison of SAP License Usage - This report shows the cost comparison of SAP license usage calculation via different methods of inspection.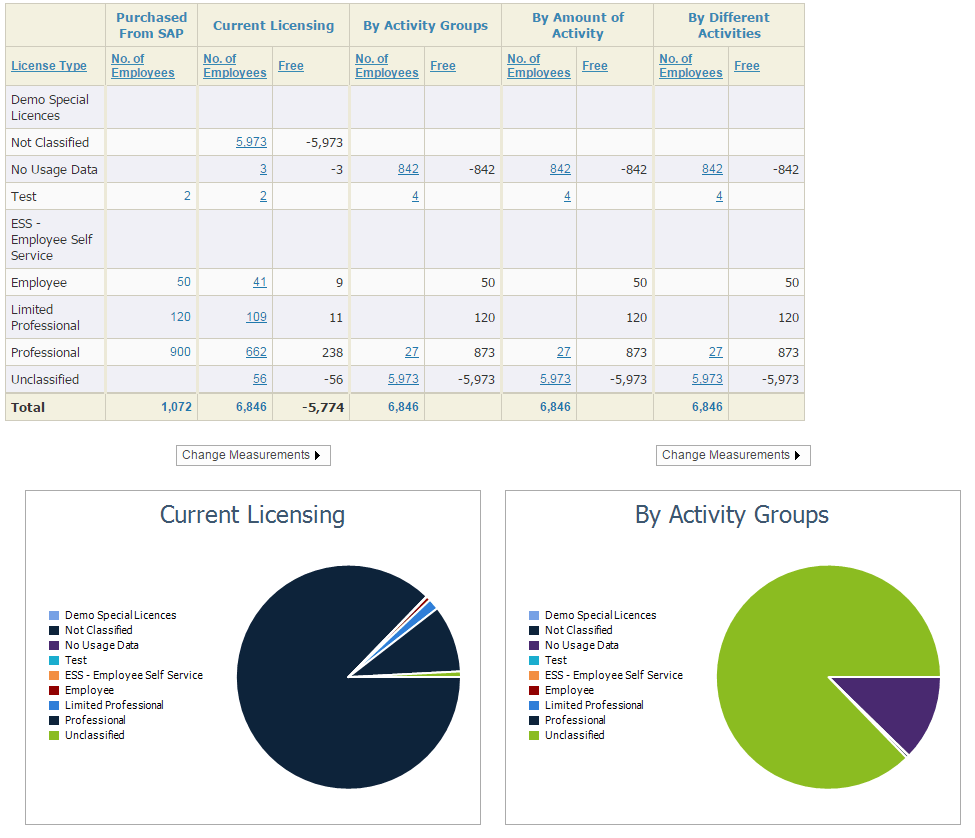 Organizational Units - This report defines organizational units and their corresponding license measurements based on organizational structure or SAP user groups.