Eistein Fosli   |   Founder and CEO
Eistein Fosli's utilitarian solutions for resource optimization, garnering savings, and strategic organizational management have paved the way for the success of Open iT, Inc. The company's decade-long position as a market leader is a product of his rich experience: theoretical knowledge gained through a Master of Science in Informatics from University of Oslo, combined with 10 years of operational support and training as consultant for Statoil, Hydro, Shell and Telenor. Eistein is a truly dedicated company founder and executive who and provides valuable guidance to software development and contributing to business development.

Signe Marie Stenseth   |   VP for Sales
Signe Marie Stenseth has been the driving force of Open iT Sales Team since 2000. Her tireless dedication to serving our customers has contributed significantly to the company's growth. Prior to joining Open iT, she worked in the oil and gas sector, and was an advisor to the Norwegian Government and the EU Commission in Brussels. Signe holds an MBA from NHH (Norwegian School of Economics and Business Administration), with additional studies in Economics from the University of Mannheim in Germany, and College of Europe in Belgium.
Terje Mathisen   |   Chief Technology Officer
Terje Mathisen has a wide range of IT experience. His expertise includes system optimization, IT architecture, CPU architecture, low-level optimization for cryptography and graphics applications, system analysis, and network programming. His leadership and experience with well-known large international companies such as EVRY, Telenor, Hydro and Novell, help accelerate Open iT innovation in meeting expanding challenges in software asset management and optimization. He is also a longtime member of the group that maintains one of the core Internet protocols, NTP (Network Time Protocol), and has been a Mentor during "Google Summer of Code".
Borgar Olsen   |   Technical Director
Borgar Olsen has played a key role in Open iT product development since its inception, and previously served as Lead Developer where he was engaged in the planning, execution and follow-up of customer installations. He was also responsible for systems development in various languages including Perl and C++.Borgar has participated in infrastructure consulting engagements for Hydro, Telenor, and Postal Bank, as well as development assignments for Statoil and Saga Petroleum. At the University of Oslo's Computer Science department where he used to teach, Borgar wrote his Master's thesis on programming language design.

Laddy Mhay Ayala   |  Development Manager
Laddy Mhay Ayala is the Development Manager, where her commitment in managing and supporting the team perfectly fits. She ensures that technical projects are completed accurately and on time and that the team is able to work as efficiently as possible to achieve their goals. She also assembles and manages software developers working on specific projects, approves work estimates, and evaluates progress. Laddy holds a Bachelor's Degree in Computer Science from the University of the Philippines – Los Baños, Laguna.

Jenny Ibias   |   Chief Financial Officer
Jenny Ibias is the head of the Finance and Control Department, where she maintains control of Open iT's corporate financial management, risk analysis, planning, and reporting. She is the company's Certified Public Accountant (CPA). Jenny earned a Bachelor's Degree in Accountancy with Magna Cum Laude honors from Enverga University, Lucena City, Philippines, where she also previously worked for the Comptroller.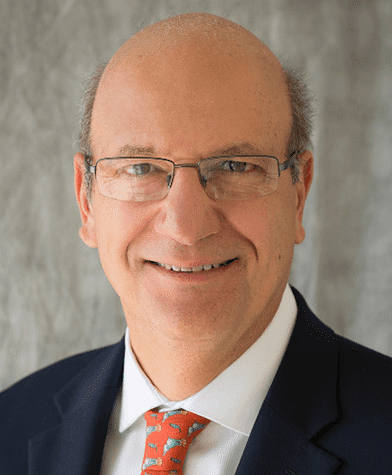 Tomas Gyarfas  |   Director of Sales, Americas
Tomas Gyarfas is an experienced, results-driven leader. He has a proven track record in leading cross-functional teams under complex and highly volatile business circumstances. He has strong expertise in creating highly accountable work environment committed to exceeding customer expectations. Tomas consistently addresses client business and technology needs with solutions that generate cost savings and increase business productivity. He is an electronics engineer with a Master's Degree in Finance (MFin).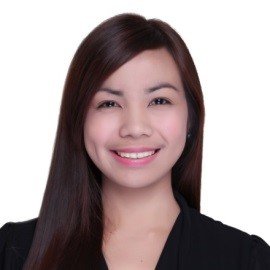 Maricon Hernandez   |   HR Manager
Maricon Hernandez uses her strong leadership skills in helping employees to develop and perform their best. Her commitment to recruiting the best people, getting them placed, keeping them productive, and helping them sustain their enjoyment in their work plays a pivotal role in the global growth strategy of Open iT. Maricon holds a Bachelor's Degree in Psychology from Southern Luzon State University, and is currently pursuing her Master's Degree in Psychology with Specialization in Industrial Psychology.

Allan Vendiola   |   Technical Support Manager
Allan Vendiola is a practical, hands-on support manager with a business programming background. While working for Intel in Manila, he acquired skills using C++ in a Unix environment. And as a business owner, he furthered his work experience in software development and database management, and provided backend support. He is dedicated to providing quality customer support, and his result-oriented management of the Open iT Support Team ensures customer satisfaction. Allan has a three-year technical degree in Electronics Technology from the Meralco Foundation Institute in Pasig, Manila.