Open iT, a leading provider of software usage monitoring and management solutions, has achieved a significant milestone by becoming a contract holder for the esteemed USA General Services Administration (GSA).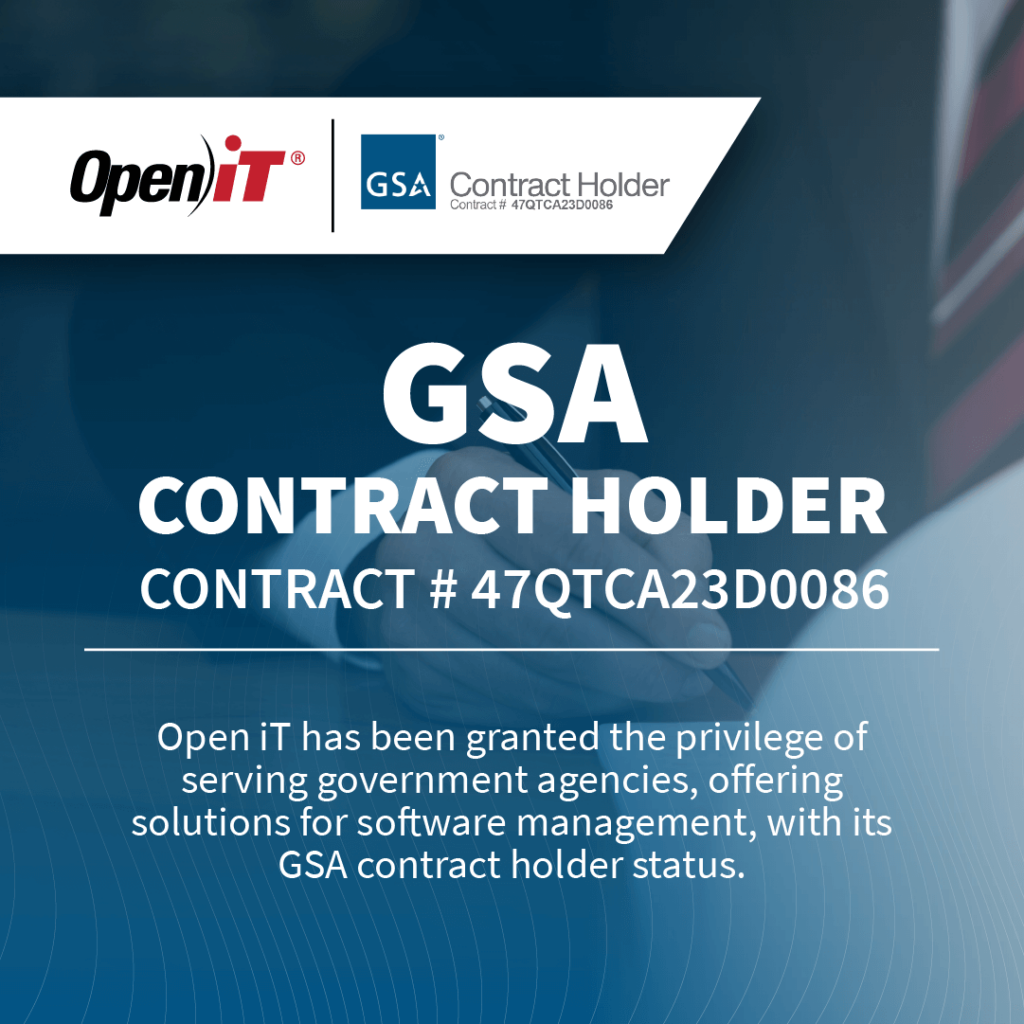 It positions Open iT as an authorized vendor for government agencies, enabling them to streamline their software licensing and optimize usage across various departments. This partnership reinforces Open iT's commitment to supporting government organizations in maximizing their software investments and enhancing operational efficiency.
Open iT's expertise and cutting-edge technology will now be readily available to federal, state, and local agencies, facilitating comprehensive software usage monitoring, license optimization, and cost control. The GSA contract further solidifies Open iT's reputation as a trusted partner for government entities seeking to achieve transparency, accountability, and compliance in software management. It also marks a significant step forward for Open iT, as it expands its reach to the public sector and ultimately benefits the entire government ecosystem with streamlined software management processes.
With its innovative solutions, including software usage reports, license utilization tracking, and integration with popular business intelligence tools, Open iT can empower government agencies to make informed decisions and drive productivity gains.
Stay tuned as Open iT continues to empower government agencies with advanced software usage monitoring and management solutions, setting new standards for efficiency and accountability in the public sector.
Connect with an Open iT Business Solutions Consultant today and start your software usage optimization journey
#OpeniT #GSAContract #SoftwareManagement #GovernmentSolutions #Innovation #Efficiency
#USGeneralServicesAdministration #USGSA