Managing Oracle Licenses
Oracle License Audit can be a challenging process for most organizations. Oracle has consistently been amongst the top 5 vendors conducting software audit. Due to the vague and complex nature of Oracle licensing rules, many customers have faced financial, operational and legal risks from contractual non-compliance and budget overspending. The challenge for the Oracle end-user community is to avoid over- or under-licensing, in order to get an optimized license position. Oracle licensing rules are complicated, and data from manual software reconciliation, such as the number of database, users and installations, are not enough to prove compliance. In a typical audit or license review, Oracle would put under scrutiny an accurate usage of the software usage and would baseline this against the contractual entitlements.
Lack of effective Oracle licensing management capabilities and expert support can put an end customer at a huge financial risk. Unless managed really well, an Oracle license audit can go on for months together, easily consume business resources, and result in large fines from non-compliance.
Let Open iT Oracle Licensing experts help you reduce audit liability and achieve cost savings.
Our Oracle Usage Metering and Optimization solutions include assessment of your actual license usage and compliance position using the Open iT Software Asset Management Solutions. Open iT is a powerful software usage metering and reporting tool that meets Oracle's complex requirements. Open iT meters and provides accurate reports on the usage of your entire Oracle license estate.
Our program will also help you maximize the value of your current Oracle investments by analyzing which Oracle agreement may be most beneficial for you. It can also provide data that will enable you to negotiate favorable pricing.
Open iT Oracle Usage Metering and Optimization Solutions include:
Assistance with Collection of and Analysis of Data
Assessment of Actual License Usage and Compliance Position to Mitigate Risks from Oracle License Audit
Expert Interpretation and Advisory on Oracle Contractual Agreements to Maximize Oracle Investments
Oracle Licensing Cost Metrics
Unlimited License Agreements (ULA)
Processor Licensing

Standard and Enterprise (different rules)

Named User Plus Licensing (NUP)
Named User Licensing (NU)
Concurrent Device (CD)
Application Specific Full Use Licensing (ASFU)
Embedded Software License (ESL)
Oracle Software Optimization Process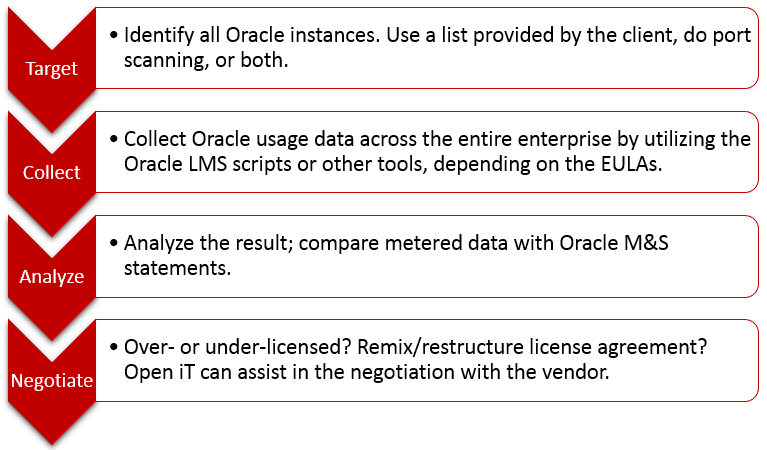 Our program includes the assessment of the details of your Oracle products and the number of Oracle servers that would be part of the scope of the project. From here, we tailor our services and install Open iT solutions based on your organization's needs.
Once Open iT has been configured and deployed, it will collect all the necessary information and usage data of all your Oracle products. Open iT can then perform an in-depth analysis of your actual license usage and Oracle license estate, and compare it with the Oracle maintenance and support statements. With these analyses, expert recommendations on how to optimally utilize your Oracle entitlements can be made. Open iT helps you control your risk and costs by managing your Oracle asset utilization.
Results
Mitigation of Audit Liabilities
Cost Reduction
Compliance
Control of all Oracle Software Asset
A Multi-National Company Saved $3.7M in Oracle M&S Costs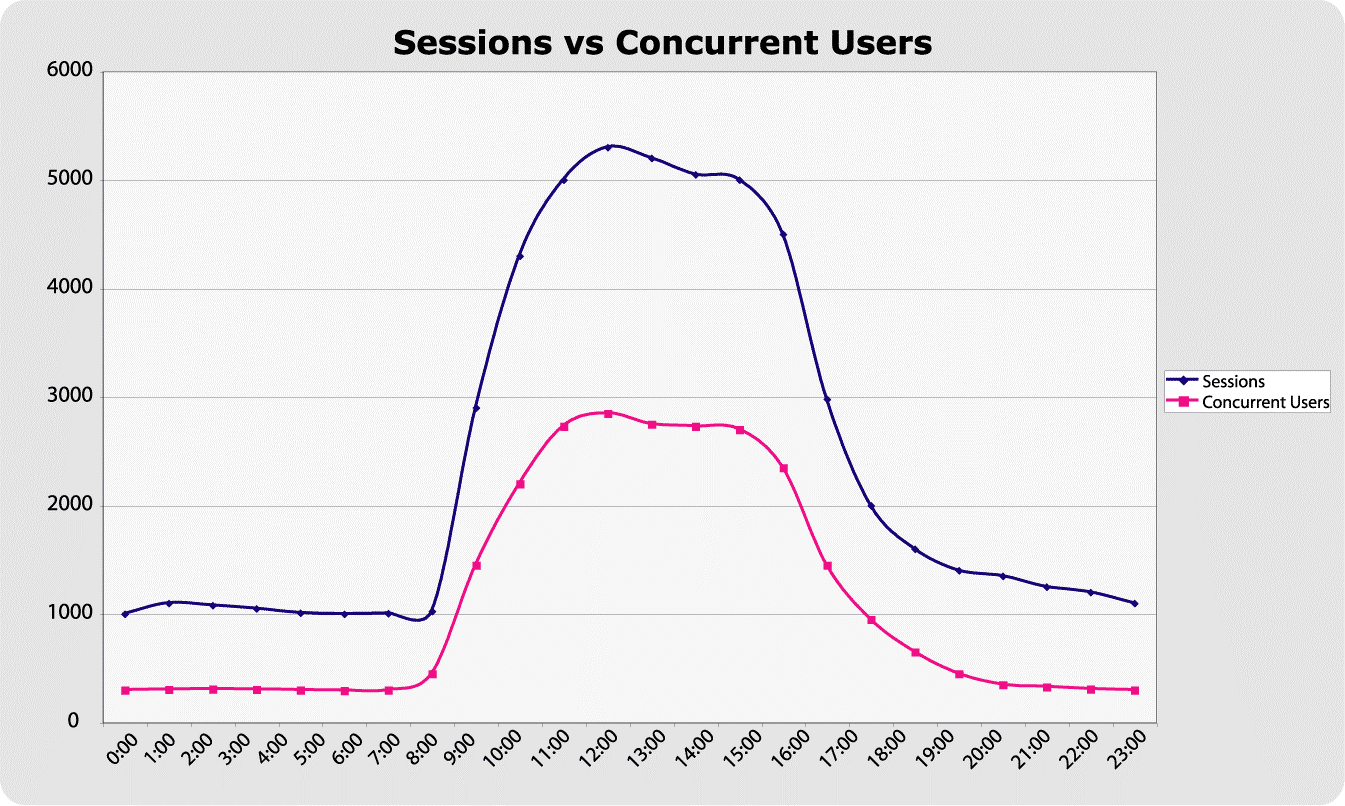 This particular customer had CD licenses for Oracle. The company almost decided to switch to Named User licenses since Oracle said it is out of compliance. With the help of Open iT usage metering and optimization tools, the company was able to prove its compliance.