Petrel Platform, a commonly used E&P application suite, can be among the most expensive software asset investments in the petroleum industry. Petrel Platform enhances multidisciplinary workflows, helping oil and gas engineers understand risk and opportunities from exploration to production. It provides deep science across the spectrum—from prestack processing to advance reservoir modeling—and much more.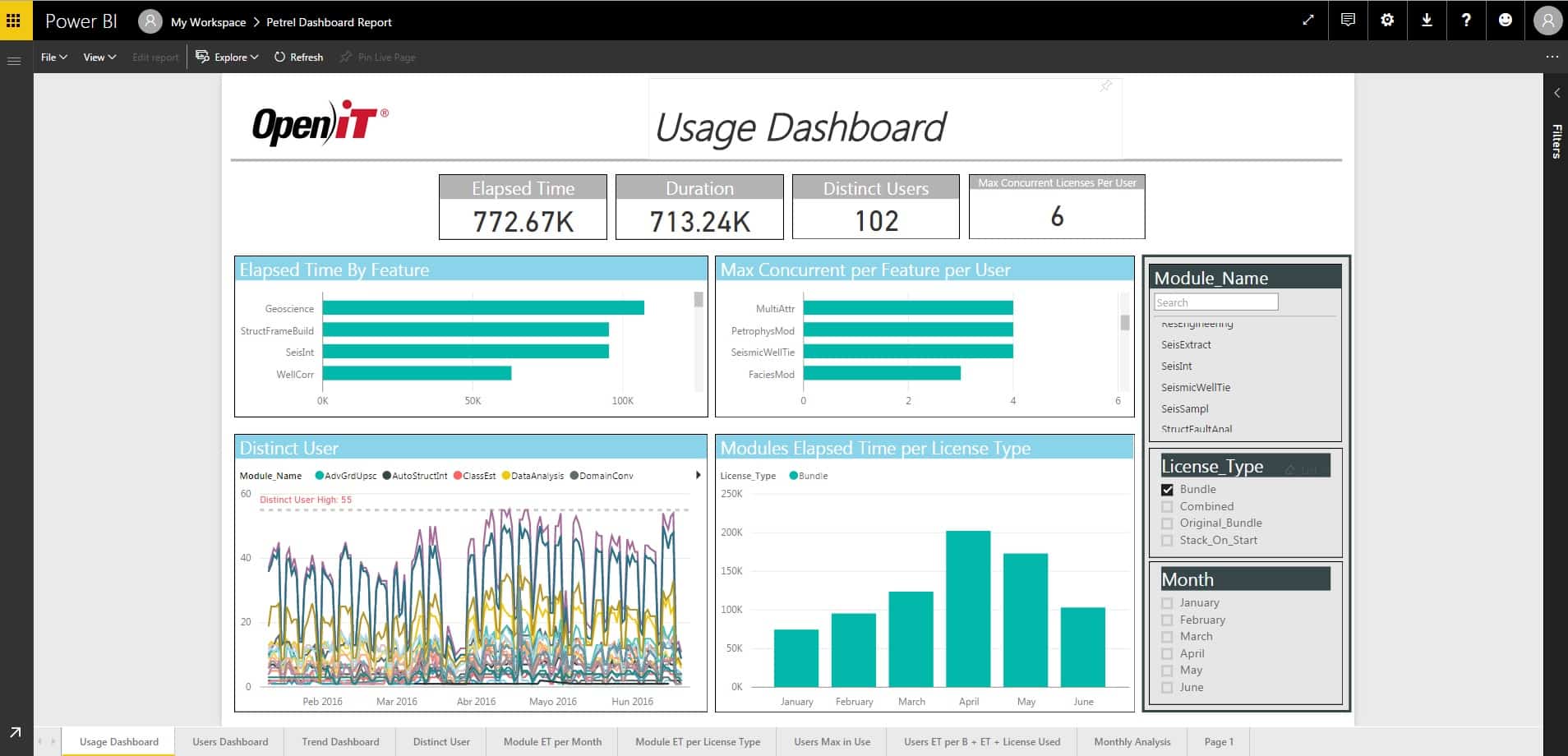 Petroleum companies make substantial investments in E&P software mainly to regulate workflows from exploration to production—helping them understand both risks and opportunities, to make a well-informed decision. Leading oil and gas producers worldwide use Open iT solutions to monitor and optimize Petrel E&P applications. Open iT specializes in usage metering and application usage optimization in oil and gas, automotive, aerospace, and other industries where effective management of specialized software can have a large financial impact. . With Open iT usage reporting solutions, oil and gas companies can achieve the highest ROI for Petrel Platform and other E&P software, increase user productivity, and promote best practices in the utilization of IT assets.
Do you want to see more Petrel E&P license usage reports? Schedule a demo and we'll show you how your company can best utilize usage data metering to manage software costs.