Does your organization have usage data? That's a good start but, do you harness the power of that data to gain insights into your license usage and needs to help:
Make informed business decisions, 

Assist in vendor negotiations, 

Optimize licensing, and 

Facilitate a fair chargeback model 
Join us on this webinar and learn some best practices and customer case examples on harnessing usage data in this rapidly evolving field of license management. That's not all, as you'll also hear about customers turning to outside Consultants and Analysts for assistance due to a lack of resources or bandwidth.   
Open iT's Business Solutions Consultant, Linda Cole, will share her expertise and discuss points you might never have heard about collecting, analyzing, and acting on usage data. 
Don't miss out on these valuable insights!  
REGISTER TODAY! 
Can't make it on live session? Register anyway and we'll send you the recording.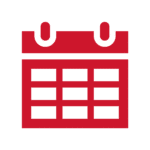 4 April 2023 (Tuesday) | 10AM (UTC –5) / 5PM CEST (UTC +2) 
5 April 2023 (Wednesday) | 11AM (UTC +8) / 1PM (UTC +10)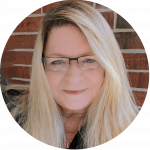 Business Solutions Consultant, Open iT
Linda M. Cole is a Business Solutions Consultant at Open iT, Inc. She has been in the IT industry for over 30 years in many capacities including General Manager, Branch Manager and others giving her P&L responsibility and experience with challenges across many departments that her clients may face. Her industry experience also includes virtualization, cloud adoption and IT infrastructure management. She has been consulting clients for the past 6 years at Open iT on the benefits of software usage metering and how to utilize the various data points to optimize licensing.  This strategy not only save her clients millions of dollars on software licensing, but she also employs her business management experience from various organizations to advise clients on how to utilize processes, work-flow and technology to solve business problems in a cost-effective way.  Linda is a high-energy seasoned speaker and keeps her talks interactive with the audience.