Autodesk is a multinational publisher of industry-leading software including AutoCAD, Revit, InfraWorks, Alias, HSMWorks, Inventor, ReCap, Mudbox, VRED and Maya, among others.
Currently, Autodesk offers their products under both perpetual and subscription-based licenses. However, with the recent announcement that it will transition Maya from perpetual to subscription-only software model by February 1, 2016, industry experts are predicting that Autodesk will eventually transition most, if not all, of their software products to subscription-based licenses exclusively.
Autodesk allows their customers to choose from monthly, quarterly or annual subscription plans. And customers may also choose either standalone licenses or network licenses, depending on their needs. With these flexible offerings, corporate customers may stand to save money in their licensing of Autodesk applications, but only if they know how to take best advantage of the options presented to them.
Predictability is the key in saving on software licensing costs. In order to predict the future software expenditures, IT managers need to know exactly how many Autodesk licenses are actually being used at any given time. To take full advantage of the options provided by Autodesk, IT managers also need to track when and how these licenses are being utilized throughout the whole enterprise. They need a usage metering tool that is flexible enough to track Autodesk licenses, whether the licenses are standalone or networked, perpetual or subscription-based.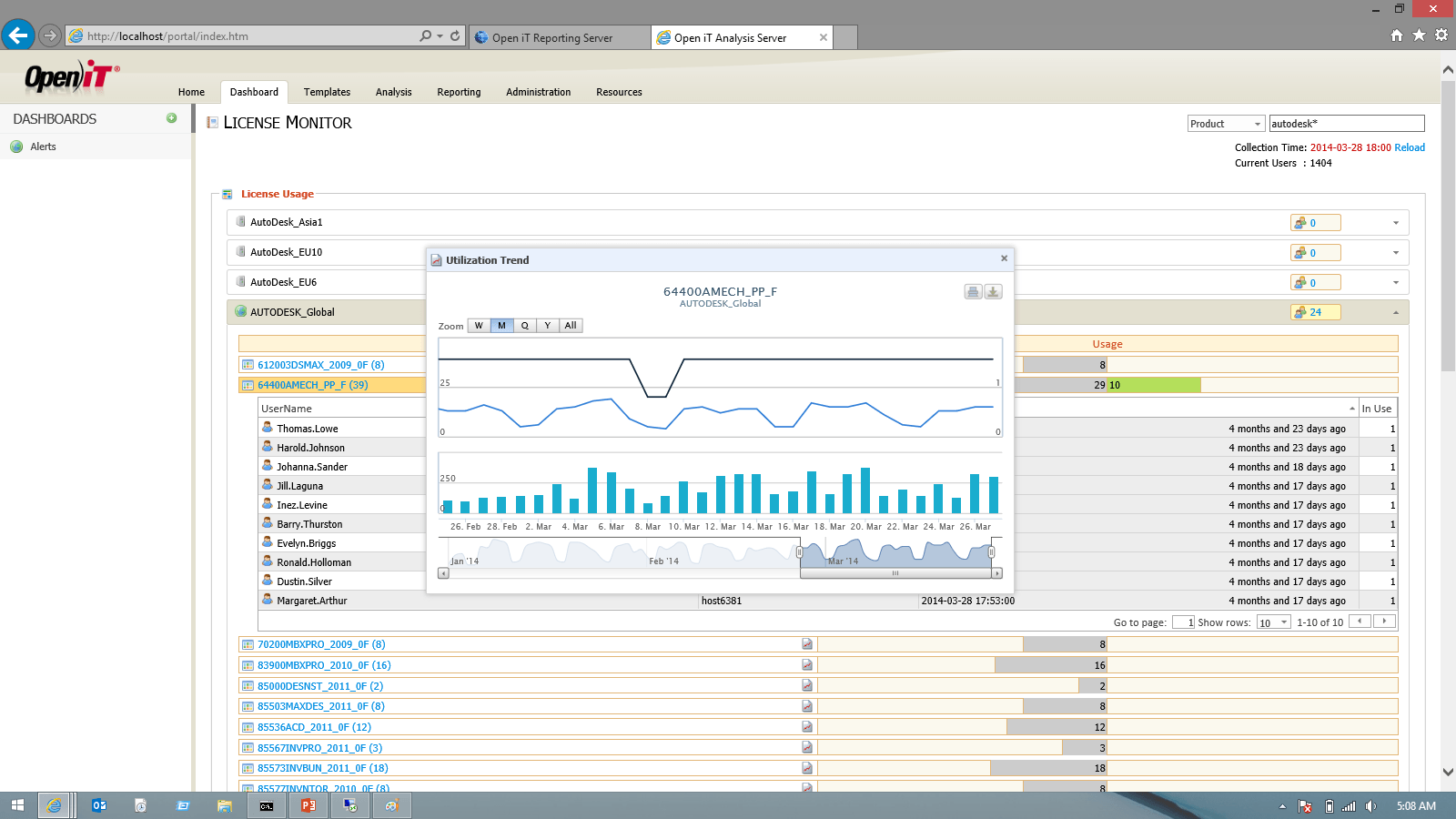 Open iT provides powerful and effective software usage metering solutions that can meter, analyze and optimize Autodesk and other applications. With unparalleled flexibility, Open iT tools can track applications regardless of licensing model. Whether network licenses are on a single, distributed or redundant license server model, Open iT can effectively and accurately meter their usage.
Check here for more information on how Open iT can help in saving costs on Autodesk software and other applications.