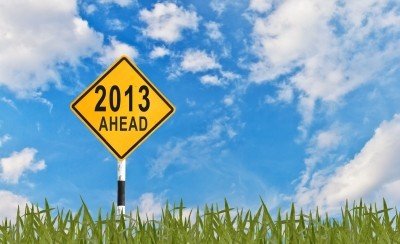 It's that time of the year again where we look back and assess the changes we need to make; listing it down as entries to the famous New Year's resolution. Unsurprisingly, for most us, topping the list is to free the body from unwanted fats by means of a balance diet and regular exercise. The same idea applies for CIOs: finding the balance and exercising better choices in IT asset management.
It is hard to keep up with these changes we want to pursue, but then again this is an opportunity for organizations to require new ways to overhaul their budgeting and planning processes and to make all necessary preparations to begin the New Year geared for success.
If you're still thinking about your business resolutions, then you can surely complete them with these CIO Resolutions listed below:
Exercise leadership. Exercise clear communication with each and every employee about the goals and strategy you're aiming for. Let them know exactly the expectations of their jobs and how they can do more to meet the needs of the company. Be honest about discussing risks, challenges and opportunities.
Motivate self-help. Encourage IT smart throughout the organization. CIO's endeavor is to push innovation for the company's progress by building up self-help and incorporating best practices. This way, business leaders find it easier to change strategic direction if the situation calls for it.
Measure the metrics that really matters. CIOs should focus more on monitoring and documenting actual software usage because it aid companies who want to increase their negotiating leverage with software vendors and reduce IT costs at the same time. It also increases employee productivity especially when they're adapting to new software implemented as part of the company new strategy. IT enabled CIOs to uncover training needs and increase uptake of core business technology.
Work out partnership. Warm up relationships with colleagues and market the benefits of IT. Stretch patience, exercise humility and communicate more with other departments to understand further needs and be able to help them achieve a common business goal. It also enhances self-help making CIO's job easier.
Be financially fit. Build partnership with an accounting liaison so you can educate yourself more with the financial aspects of the business. That way, you can exercise good choices when it comes to prioritizing and making projects/strategies aligned to the business goals.
Don't consume too much. Calories not being used are transformed into fat, it's so heavy to carry around, just like when there's too many software being shelved; causing financial burden to the company.
Good thing that "EU court rules resale of used software licenses is legal.[i]". There is still a way to make use of the unused software. But why overspend on licenses if there's an effective software asset management program in place? Having a centralized monitoring and reporting of software license usage is still the best practical way for CIOs to reduce IT cost, avoid audit and compliance risk with the vendors.
Are you ready to face your biggest IT challenge? From all of us at Open iT Inc., we wish you a healthy and prosperous year ahead!
Harness the value of software asset management. Learn more about license usage monitoring and see how software reports are made, schedule a live demo today.
[i]Networkworld. "What does the Oracle vs Usedsoft ruling mean for the apps market?." 10 July 2012, 6:23 a.m. Tweet.