Many engineering, design, and research organizations utilize powerful application software from ANSYS®. Open iT Reporter for ANSYS Software helps ANSYS users manage their valuable resource investment, right "out of the box". An easy-to-use yet powerful metering application, Reporter provides a rich set of enterprise-wide software usage reports and powerful real-time views of current usage.
Enterprise-wide ANSYS usage data collection. Live data is collected and used in reports so managers can easily see how their IT assets are being used across the organization.
Easy setup with pre-defined reports. Packaged as a virtual appliance for easy installation and automatic configuration, Reporter includes out-of-box library of pre-defined reports providing essential management information.
Easy import into Excel. All reports can also be viewed on Microsoft® Excel™ with a single click.
License Monitor
The feature provides a complete, real-time overview of software usage, detailing when and by whom licenses are used, from an enterprise view down to a single user. It then allows a quick comparison of users, product and feature usage.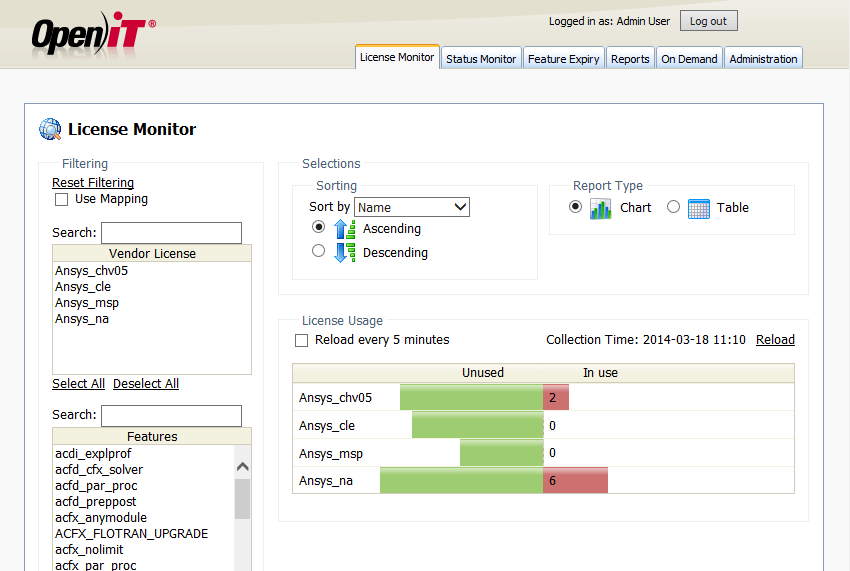 Feature Expiry
This shows feature information, such as vendor license, feature name, version, and expiration date. This is useful to get a snapshot of license validity for all products, and to avoid a situation where no license is available for applications, particularly for those that are mission-critical.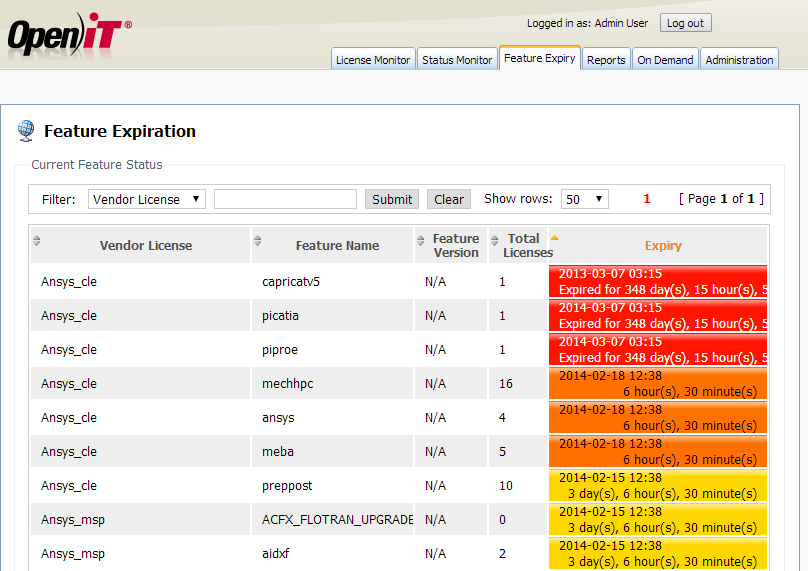 Status Monitor
This shows Shows vendor license information and the license server's connection status with the Open iT server.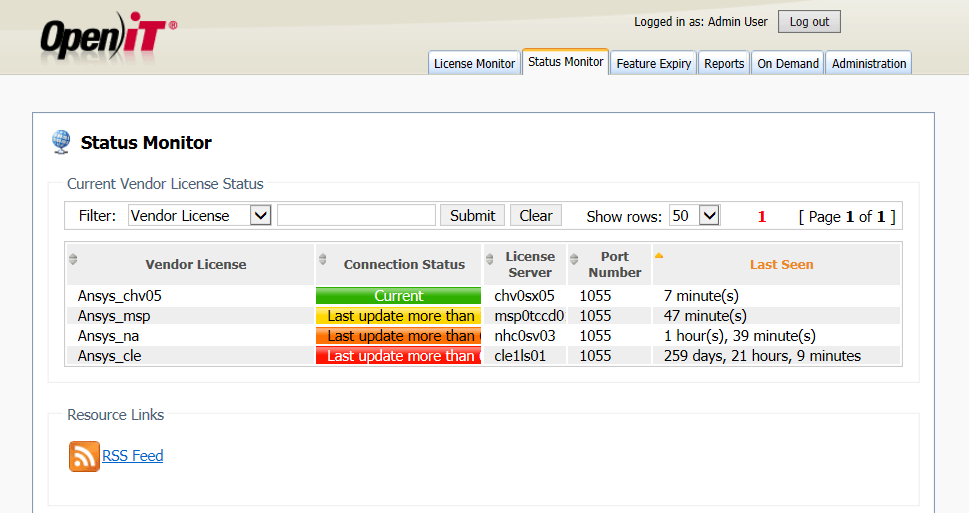 Open iT Reporter for ANSYS Software includes a number of easy-to-use, pre-defined reports providing essential usage data and available on demand or periodically through standard reports. Reports automatically generated by Reporter provide valuable insight into software usage across the enterprise.
12 Months Usage Detail (Daily/Weekly/Monthly)
This shows the peak license usage and elapsed time of ANSYS applications on a daily, weekly or monthly basis
Elapsed Time (Daily) Graph
This graph shows the daily usage time of ANSYS features
Max in Use (Daily) Graph
This graph shows the peak license usage of ANSYS features
6mo Denials (Daily Summary)
This shows daily license denials events recorded
ANSYS Usage Detail
This report shows the weekly maximum license usage and elapsed license time in hours of selected ANSYS features.>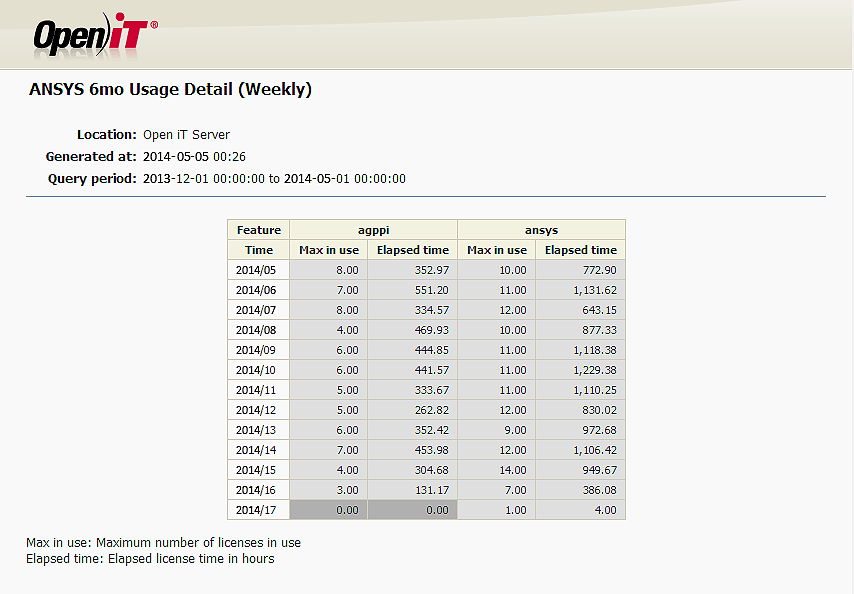 ANSYS Elapsed Time Graph
This graph is one of the standard reports of the Open iT Reporter for ANSYS Software. This shows the daily max license usage of ANSYS features for the last six (6) months.