Engineering Software Reporting
and Analysis (ESRA)
The Engineering Software Reporting and Analysis Training Program is designed to help participants acquire basic techniques in generating reports that matter.
Learn how to analyze the data and turn it into actionable business intelligence. Learn to maximize ROI with expert guidance in reporting and analysis. Use live data to gain hands-on experience in reporting and analysis with practical output that the participants can take back to their respective companies.
Apply the skills and techniques learned through hands-on exercises, sharing of best practices, and open discussions.
Setting up reports that are relevant to the participants through the combination of different reporting methods
Discussions and sharing of the reports and analyses
Prior familiarity with Open iT software would be helpful, but not required.
A. Licensing Overview
Types of Licensing Agreements
Vendor Negotiations
License Renewals
Contracts
Overview Reporting/License Management
Vendor-Specific License Managers – Vendor-specific topics on Open iT supported license managers, as requested by participants
B. Real-Time Monitor Reporting and Alerts
C. Historical Reporting
SSRS and Subscription
Excel and other BI Tools

The growing demand for sustainability highlights why IT leaders must make their technologies eco-friendlier. Learn how in this article.
Read more →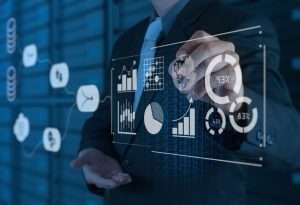 Recognizing the role of software license management and FinOps in optimizing IT spend is the key to maximizing business value.
Read more →
Software license management is indispensable to the optimization of IT assets. Learn about its benefits and some of the best practices in the field.
Read more →
Subscribe to our newsletter
Sign up to receive the latest news and updates.