Open iT software solutions suite offers a rich resource of advanced data usage analytics that enables IT professionals and asset managers to simplify the complexities of managing specialized engineering software applications.
Such a wide range of reporting and data analytics capabilities can be quite daunting, especially for beginners. Although customers have several readily available resources at their disposal, including new customer training, manuals, and an ongoing 24/5 customer support line, the first choice for many is an in-person, classroom training due to the personal interaction and advisement to their respective corporate environment.
Recently, Open iT hosted a series of two-day training classes near its headquarters in Houston, TX, to support customers in enhancing the effectiveness and efficiency of their Engineering Software Management through the robustness of the software and consulting solutions it provides.
Open iT Administration and Reporting
For new Open iT software users, whether as a result of a new position or reorganization shift, the Open iT Administration and Reporting class covers the gamut from setting and managing the configurations for the Core Reporter and/or Analysis Server to fully utilizing the customizable reporting features.
With a multitude of features and functionalities, the reporting and dashboard demonstrations are tailored to the attendees' preferences according to their policies, objectives and business goals. Attendees can learn how historical and real-time monitoring data can generate reports to derive analysis to drive user behavior and productivity.
Engineering Software Administration and Licensing
The Engineering Software Administration and Licensing class is designed to enable software license managers to better manage their engineering software applications, as well as become acquainted with the latest industry trends and challenges.
Topics ranging from licensing infrastructure, technical implementation of license managers, and vendor negotiation strategies are intended to help increase productivity, manage accountability, reduce risk, and maximize savings. Several interactive and fun hands-on activities are interspersed throughout the training course to reinforce the applications for the attendees.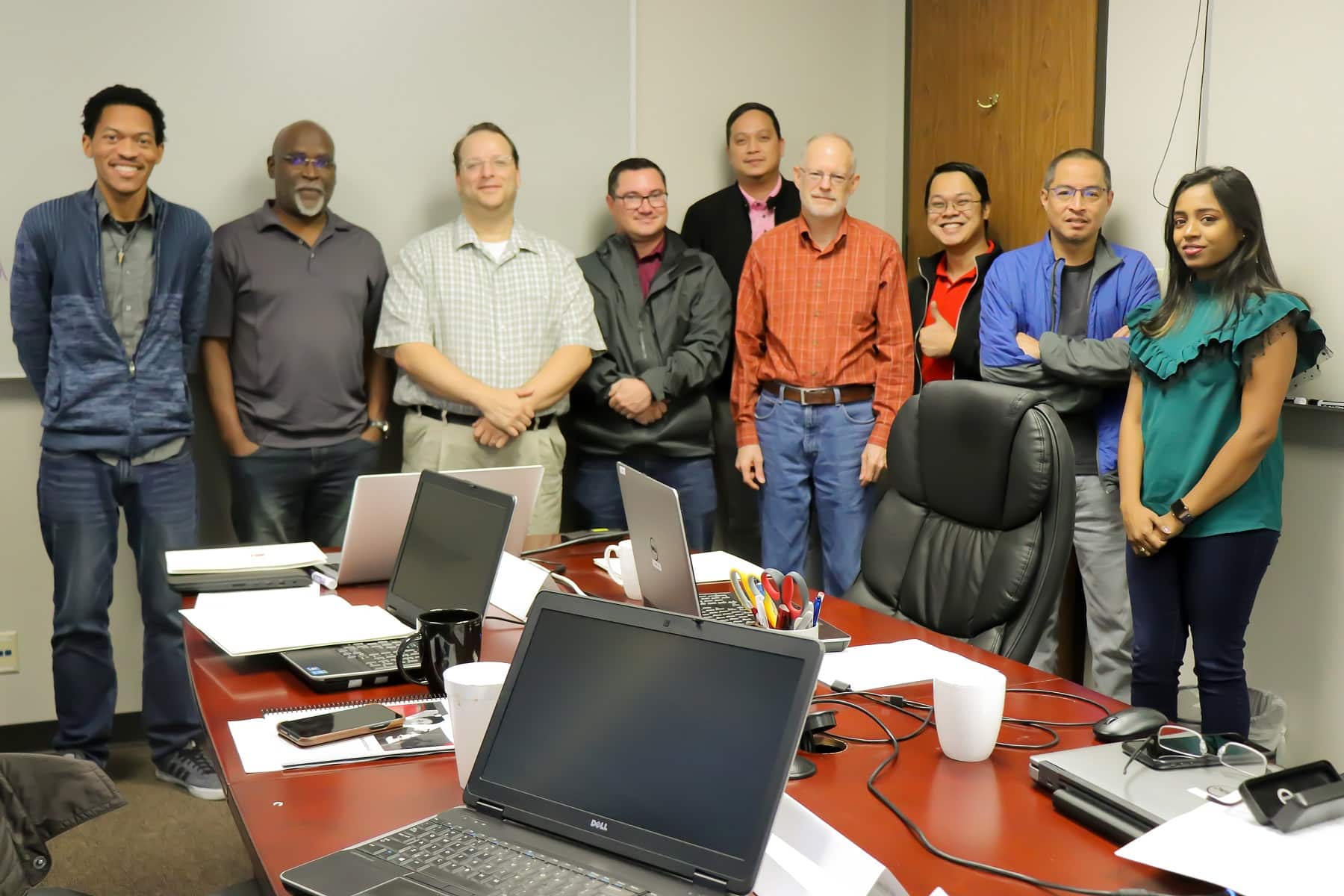 Attendees and instructors from the Open iT Engineering Software Administration and licensing class rate this class a thumbs-up!
Both classes provide licensing best practices for application on the attendee's host environment. Also onsite are experienced consultants who reinforce the best practices instruction with vivid, in-the-trenches stories. Attendees are given the advantage of having both instructor and consultant viewpoints in correlating the training material back to their respective corporate environments.
Registration for Open iT Training classes are limited to ensure a small student-to-teacher ratio, with a flexible and fluid agenda to adapt to the attendees' goals and objectives. The classes are treated to lunch with access to the rest of the staff, including members of the development and support teams, sales and marketing staff, and the CEO/Founder of Open iT.
For more information or to register for future classes offered in Houston, Norway and the Philippines, visit this link.