Murphy Oil Gains Competitive Edge by Reducing Global Software Expenses
Highlights
Murphy Oil needed to consolidate the IT assets of merged business units. The geoscience exploration portfolio included 250 applications and subscriptions costs of $6 million each year.
LicenseAnalyzer2020 Level 1 provided insights on who, how and where resources were being used.
Using license usage reports, Murphy Oil gained a 32x return on investment by eliminating unnecessary software purchases and reducing annual M&S costs.
Business Overview
Murphy Exploration & Production (E&P) has five global offices in addition to its retail division, which includes more than 1,300 gas stations. When the company merged two of its large business units, including domestic and international interests, the IT department was tasked with consolidating technology assets and developing strategic goals to streamline business processes and reduce costs.
Read on to see how the company garnered a savings of $1.3 million with an initial investment of only $43K in the first year, by using Open iT LicenseAnalyzer.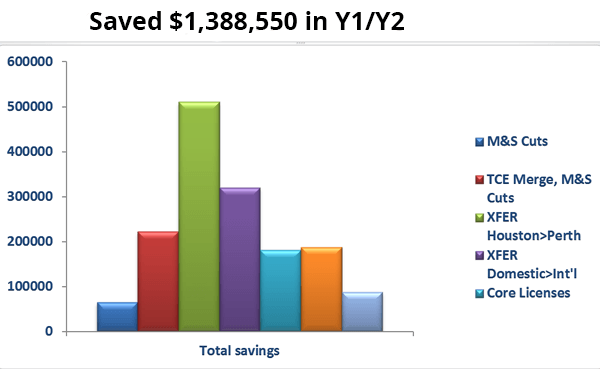 Business Challenge
Most IT departments struggle with servicing the needs of the organization while staying within budget. Often IT is viewed as a cost center, rather than a strategic resource. The reorganization, which merged several domestic and international business units, created new challenges for IT including:
Company-wide centralization and consolidation of all IT assets
Executive-level support for IT strategies by appointing business "champions"
Increased communication about how and where resources were being used
To achieve these new initiatives, a director-level position was created to support the Houston-based Upstream Exploration business unit. Jason Daigle was selected to oversee the entire Geoscience exploration application portfolio, which was comprised of more than 250 individual applications and data subscriptions totaling $6 million in annual maintenance and support.
As the newly-appointed director of this initiative, Daigle established a single-point-of-contact (SPOC) process to improve communications between software vendors and Murphy E&P internal contacts. There was still a need for internal stakeholders to understand and manage all software procurement, evaluation, implementation and harvesting of licenses.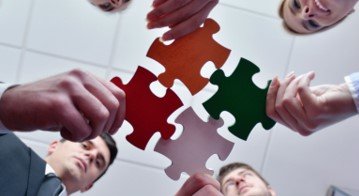 Cost Allocation and IT Chargeback
The most efficient way to create more accountability and awareness of how IT resources are used is to implement a chargeback system.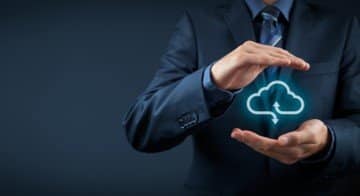 Software Usage Monitoring and Optimization
Learn how usage monitoring in an E&P IT environment can be beneficial for many stakeholders.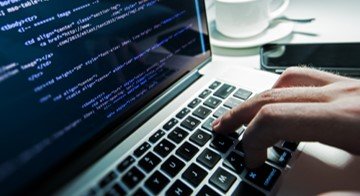 Rising Use of Subscription and Pay-per-Use Software Licensing Models
Have a meaningful software usage metrics and tools to evaluate and plan appropriately prior to making new licensing decisions.
Get answers with a one-on-one walk-through.
Schedule a live demo today. We'll show you how your business can benefit from Open iT solutions.

The growing demand for sustainability highlights why IT leaders must make their technologies eco-friendlier. Learn how in this article.
Read more →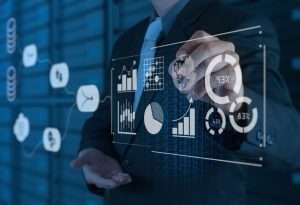 Recognizing the role of software license management and FinOps in optimizing IT spend is the key to maximizing business value.
Read more →
Software license management is indispensable to the optimization of IT assets. Learn about its benefits and some of the best practices in the field.
Read more →
Subscribe to our newsletter
Sign up to receive the latest news and updates.