If your company is searching for different ways to save costs and mitigate risks, we recommend that you take a look into software asset management (SAM).
In this article, we will explain what a software asset is, what software asset management is, and why it matters. We will also share some best practices that you can start introducing to your organization.
What is a software asset?
When we talk about software assets, these would include the software, its license, the data gathered from the software, such as report and debug logs, as well as related documentation, such as the software license agreement and the maintenance agreement.
What is Software Asset Management (SAM)?
Software asset management is a subset of IT asset management. It is a business practice that involves setting strategies to maximize the value of your software assets and manage risks due to non-compliance with licensing agreements.
Capterra has identified 5 phases in the IT asset management lifecycle that covers hardware, software, and equipment.
Here are some questions for each phase that an effective SAM program can answer.
1. Acquiring/Purchase Phase
Which applications and features do you need for this specific project?
Which and how much data do you need to forecast purchasing needs?
Do you have a sufficient number of licenses?
Is your current license agreement the most cost-effective option?
2. Deploying Phase
Are your records in order, and are you using easy-to-read labels for easy retrieval of software usage data?
Are there any faulty license servers that may lead to license denials?
Have you set up thresholds and policies that can optimize license usage?
3. Utilizing Phase
Are you compliant with the licensing agreement?
Are you experiencing license denials that affect access to specific applications?
Can you track who, when, where, and how long each license is being used?
4. Monitoring/Maintenance Phase
Which license agreements are near their expiration date?
Are there anomalies or gaps in the collected data, such as licenses that are outside normal values?
5. Disposing Phase
Are you reducing the right applications and features based on software usage?
Can you recycle the licenses in between projects?
Can you recycle the licenses in between projects?
What are the benefits of software asset management?
Now that you have an idea of what software asset management (SAM) is, let us explore how it can benefit your organization.
How many times have we said that data is king? Well, because it is!
It would be difficult to assess which applications are really being used by your organization, which users need a named user subscription vs. a token license, or how much of the costs should be allocated to a specific department or branch based on software usage without visibility over your software assets.
Risks come in different forms. In the field of SAM, it can come in the form of penalties and reputational damage due to a surprise – and failed – vendor audit.
It can also come in the form of unauthorized access. For example, if you have collected usage data and plotted it on a heatmap, you will see if there are any access that seems out of the ordinary.
Another form of risk is the losses that may be incurred due to a lack of continuous access to an essential program, especially if your engineers are working on a tight deadline.
Not only do you risk facing disgruntled employees, but you also risk harming the progress of the project.
Have you experienced treating someone out to a fancy buffet restaurant only to see them eating just one plate throughout your entire stay? It's a bit of a waste, right?
Well, in some companies, there are users who are given expensive licenses that they do not maximize – only using them a few hours a week.
With software asset management, you can simulate different licensing models to right-size the licenses based on actual user needs.
An effective SAM policy helps companies pursue their digital transformation initiatives.
Whether you're thinking of migrating to the cloud or you just want to look at your records to see whether your employees are using the latest version of the application, analyzing your software usage can help lead you in the right direction.
Why is software asset management important?
We have already shared some of the benefits you can reap from introducing SAM to your company.
If those were not enough to convince you yet, maybe we can try looking at this from a different point of view.
Here are some unwanted situations that may occur without an optimized software asset management program:
Losing control of costs due to underutilized licenses accompanied by the continuously increasing maintenance fees

Complaints arising from different departments because of a chargeback model based on inaccurate software usage data

Lost opportunity to renegotiate agreements with vendors due to limited visibility on actual usage

Security risks due to poor management of patch releases

Rise of shadow IT in the face of remote and hybrid work set-up

Opportunity costs – this could be the money spent on underutilized licenses, which could have been allocated to a different initiative, or the time spent by employees who could be using their extra hours on another project

The lack of a centralized portal can lead to information gaps that can impact decision-making

Global offices competing for licenses due to unoptimized usage and lack of detailed reporting

Delay in digital transformation due to lack of visibility on users who may need extra training on specific applications

Poor resource utilization by license hogs and license campers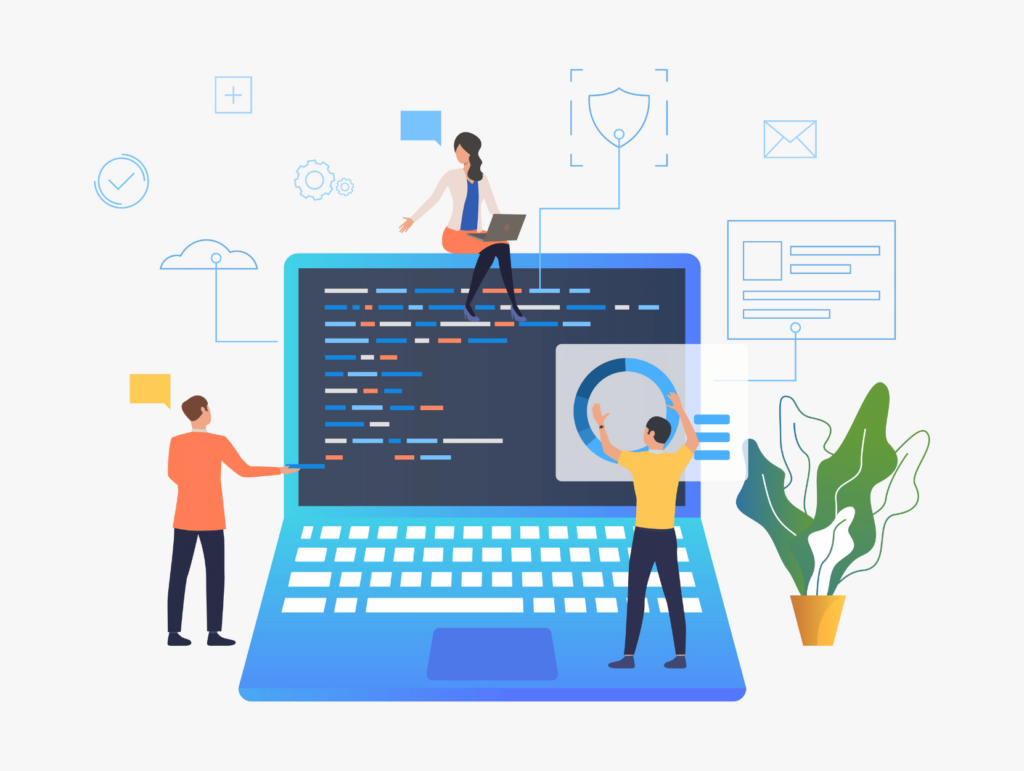 Best practices in software asset management
Here are some best practices you can adopt to start optimizing your current SAM program.
1. Establish a software asset management policy
Know your 5W1H – what, when, where, why, who, and how. Without defining what software asset management is to your organization, why it is important to include in your strategy, and what is the scope and details of the process, it would be hard to set the expectations and criteria to be used in assessing the benefits of this initiative.
2. Educate all relevant stakeholders on the importance of SAM
Once you have a well-defined policy, the next step is introducing the details to your stakeholders.
For management, this can be done through a presentation of the expected costs and ROI, as well as how it will impact the organization's roadmap.
For end-users, this can be done by showing them a dashboard of their individual and department usage to identify software usage behaviors that need to be addressed and let them know the impact of these behaviors on the entire organization.
3. Use the right SAM solution
We mentioned how it is important to collect, analyze, and manage software usage.
If done manually, this process can be time-consuming and may even result in inaccurate data. The right solution should have the capability to collect data from different sources regardless of the platform.
It should be able to go through the different levels of usage and generate flexible reports that can cater to different needs.
It should be able to map feature usage to your vendor's price book and simulate agreements regardless of licensing models. Basically, the right SAM solution should be able to provide you with the four benefits we mentioned in the above section.
4. When in doubt, don't hesitate to use a SAM Managed Services Provider (MSP)
Some organizations already have a SAM policy in place. They have a strong foundation for running an effective SAM program, they have a dedicated team to manage the entire process, and they have the tools to help them monitor their progress.
However, there are some organizations that lack those elements and would benefit from a SAM Managed Services Provider.
5. Always be updated on the latest SAM-related news and changes in your vendors' licensing modes.
Keep yourself updated with the latest SAM or ITAM-related news.
By reading the latest features in software asset management solutions and the newest practices in the field, you can continue to optimize your own process.
You can also learn how SAM remains relevant in the face of different technological innovations.
Did you know that software license management is a key piece of the FinOps puzzle?
Or that tracking software license usage can help accelerate smart manufacturing?
Your SAM team or SAM MSP should also be updated with the recent changes in your vendor's licensing models. For instance, Autodesk introduced changes in their new licensing types.
Knowing this information ahead of your license renewal will help you optimize your current portfolio.
Conclusion
Software asset management won't solve all your IT problems. Nevertheless, it is a process that is essential to any organization that wants to optimize its resources.
If you're not sure where and how to start your software asset management journey, schedule a 30-minute meeting with one of our Business Solutions Consultants.
Whether you're looking for a solution to get you that software usage data or if you are looking for a SAM-managed services provider to guide you in the optimization process, Open iT will help you get started today.